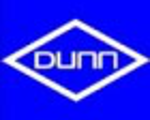 PolyPico Technologies, has entered into a distribution agreement with Dunn Labortechnik, a German-based leading supplier of laboratory equipment for microbiology and molecular biology instruments, in Germany, Austria, and Switzerland.
"We are very pleased to have the possibility to distribute PolyPico Technologies' products," said Dr. Andy Zöllner, joint Managing Director of Dunn Labortechnik. "Their liquid handling solutions are state-of-the-art for microfluidics and fit well into the product portfolio of Dunn Labortechnik. We believe the combination of PolyPico's technology, our knowledge of the liquid handling market and our geographic location makes Dunn Labortechnik the ideal distribution and support partner in this target market."
"This unique liquid handling technology avoids all risk of cross-contamination through the use of disposable polymer cartridges. The self-calibrating and verifiable software can precisely dispense a wide range of bio-materials and other fluids," said Alan Crean, CEO of PolyPico Technologies. Mr. Crean added, "Partnering with Dunn Labortechnik is a major step in developing the European Market winning the 'Most Interesting Technology' Award voted by the delegates at the European Laboratory Robotics Interest Group (ELRIG) 2014 event in Northampton, UK. It will help us to reach a wider microfluidic market and allow us to be part of important new technologies by advancing micro drop dispensing applications."
PolyPico Technologies offers different solutions for the high accuracy dispensing of fluids including proteins, antibodies, DNA and living cells as well as adhesives, lubricants and coatings for industrial applications.
About Dunn Labortechnik
For over 30 years, the privately owned company, Dunn Labortechnik GmbH (www.dunnlab.de) based in Asbach, Germany, has been successfully supplying highly specialized laboratory equipment, immunoreagents, glass and disposables to cell and tissue culture, microbiology and molecular biology laboratories, institutes and industries all over Europe.
About PolyPico Technologies Ltd.
PolyPico Technologies (www.polypico.com) core platform technology is based on a new innovation in non-contact ultra-low volume, ultra-high precision acoustic dispensing. This platform technology brings new features, benefits and possibilities to applications where precision low volume fluid dispensing is required.   In addition to the technologies ultra-high accuracy, the novel technology uses disposable cartridges which completely eliminates the risk of cross- contamination. Founded in 2012, as a spin out of the University Of Limerick, the privately owned company designs, and manufactures, fluid dispensing solutions for both Life Science and Industrial applications.