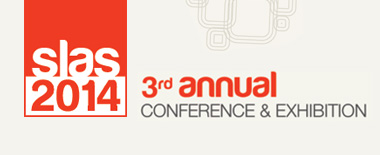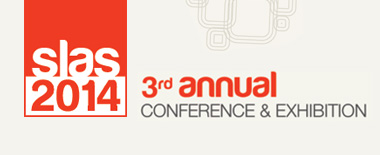 POLYPICO TECHNOLOGIES LTD. IS SET TO LAUNCH THE – PolyPico Desktop Spotter – AT THE SOCIETY FOR LABORATORY AUTOMATION & SCREENING (SLAS) EXHIBITION IN SAN DIEGO CALIFORNIA, JANUARY 2014.
PolyPico Technologies Ltd, an Irish start-up company based in Galway in the west of Ireland, is one of eight companies worldwide that has been awarded a coveted position on SLAS2014 Innovation AveNEW Programme together with successful applicants from the Netherlands, Italy, Canada, and the US. PolyPico Technologies Ltd., will  showcase their new product the 'PolyPico Desktop Spotter', which is based on their core platform technology and new innovation in non-contact ultra-low volume acoustic dispensing.
The company will officially launch at SLAS2014 in San Diego, California, their innovative fluid handling drop-on-demand technology which operates in the pico and nano litre range. The SLAS2014 exhibition and conference brings together over 5,500 leading researchers, technologists, engineers and laboratory professionals for five impactful days of education, innovation and networking. The exhibition provides an international forum for companies launching new innovative products and services where leading authorities from industry, academia and government convene to learn and discuss the latest breakthroughs enabled by advances in laboratory technology.
The Innovation AveNEW programme showcases a juried collection of start-up companies that offer creative new solutions to the Life Science and laboratory technology communities. Selected finalists are afforded the opportunity to actively engage and participate in this world-class event with innovators, industry thought leaders and decision-makers from more than 40 countries.
Founded in 2012, PolyPico's core technology is based upon 5 years of research; much of this research has been conducted at the University of Limerick and funded by Enterprise Ireland. PolyPico's platform technology brings new features, benefits and capabilities to applications where high precision ultra-low volume fluid dispensing is required for Life Sciences or Industrial applications. Areas of application include printing of high density protein/antibody/DNA microarrays, high throughput screening/drug discovery and the dispensing of living cells.
PolyPico Technologies Ltd provides customised solution and services, in the area of ultra low volume fluid handling and can be contacted via their website www.polypico.com or by email to info@polypico.com .  See us at Exhibit Stand #351 at the SLAS2014 exhibition.
---