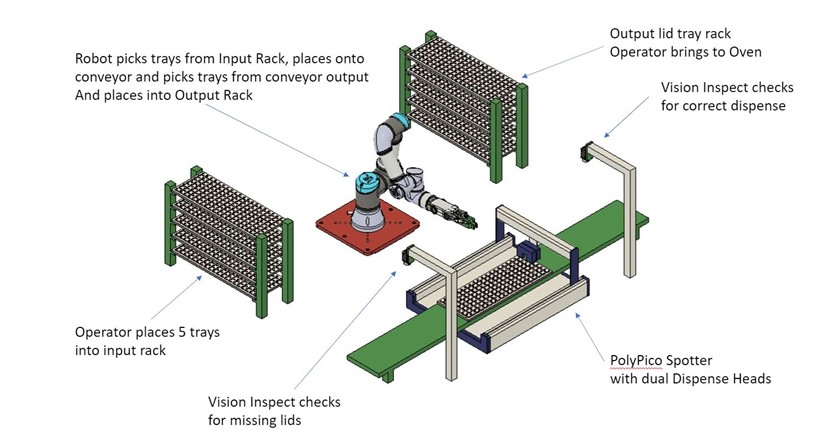 FERRTEST focuses on the development of a cost-effective, quantitative point-of-care (POC) diagnostic platform to determine the body's iron stores (Ferritin). 
In March 2022, work started on the automated dispensing process (Work Package 6). Over the coming months the project team will build an automated platform that will be integrated with Polypico's dispensing head technology to create the first of the manufacturing processing cells.
The project is a collaboration between Polypico, Radisens, and Irish Manufacturing Research (IMR), funded by Disruptive Technologies Innovation Fund under Project Ireland 2040 and is run by the Department of Enterprise and Trade with administrative support from Enterprise Ireland. 
Read more about the FERREST Project